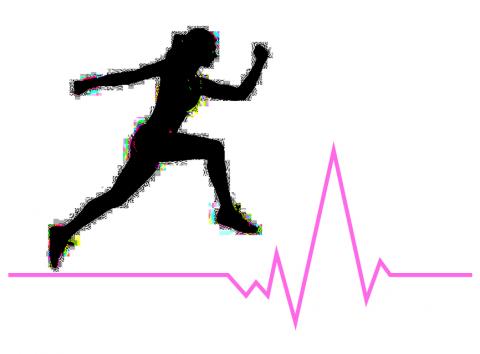 Chances are, even if you've never been much of an exerciser before, and never set foot in a gym, you've probably heard the term High Intensity Interval Training or HIIT. It's a workout with lots of fans, but is it right for you?
HIIT is a form of cardio that alternates short periods of intense exercise with less-intense recovery periods. It definitely has its pros. (High Intensity Interval Training – A Few Minutes That Can Turn Your Life Around.) It's quick and convenient. Just about any cardio exercise can be turned into a HIIT workout, and you can do it anywhere, anytime. The average workout can take just minutes and research seems to show that it actually burns more fat per minute than traditional workouts.
The cons? Well, part of it for me is the "intense exercise." I like the fact that I've gotten into shape without ever pushing myself to the limit. If I wanted to exercise like a maniac I would have trained for a marathon years ago, or I'd be doing Tough Mudders© now instead of watching them. Nope, I'm not an "intense exercise" kind of person, which is why I'm writing this book, but that doesn't mean that you haven't found a more intense, dedicated you that wants to try High Intensity. Go for it. But please...
Remember, High Intensity Interval Training is an extreme form of exercise, so by all means, check with a doctor first to make sure that kind of exercise is safe for you.
Use HIIT. sparingly. For instance, on those days when you don't even have TV time to do your normal workout because you're going out. Remember, as good as High Intensity is aerobically, it doesn't give you the balance and strength workout that Linda's regular workouts do!
Remember these easy steps when performing High Intensity Interval Training (HIIT).
Always consult your doctor when performing any exercise program.
Begin your workout with a 5 minute warm up exercise.
Perform your High Intensity exercise for 30-40 seconds.
Allow a 2 minute recovery period.
Repeat your High Intensity exercise for 30-40 seconds.
Perform 5 minute cool down exercises.